Astrotourism: San Juan national capital of astronomical tourism
San Juan has 360 days a year of clear skies. It is a privileged place in the world for astronomical observation. The clear and crystal clear sky invites us to look up and marvel.
There are several observation sites in the province and each one has particular characteristics. In Calingasta is the El Leoncito Astronomical Complex, which depends on the National Council for Scientific and Technical Research (CONICET) and the Carlos U. Cesco Station, which depends on the National University of San Juan.
The CASLEO is located in the place called "El Leoncito". It is characterized by the great darkness of its night sky, with more than 250 nights per year clear of clouds, almost without wind, and with an atmosphere that is generally diaphanous and free of contamination, with a low content of water vapor.
On the other hand, the Carlos U. Cesco Station allows you to perceive the magnificence of the Andean landscape, with Cerro Mercedario and Pampa del Leoncito standing out to the west, famous for sailing competitions, the Cordillera de Ansilta with its seven peaks, and to the east the peaks of El Tontal.
In the city of San Juan is the Félix Aguilar Observatory and the Reinaldo Carestia Astronomical Museum.
In these three observatories, tourists can enjoy a guided tour with an astronomer, observe celestial bodies and marvel at the universe.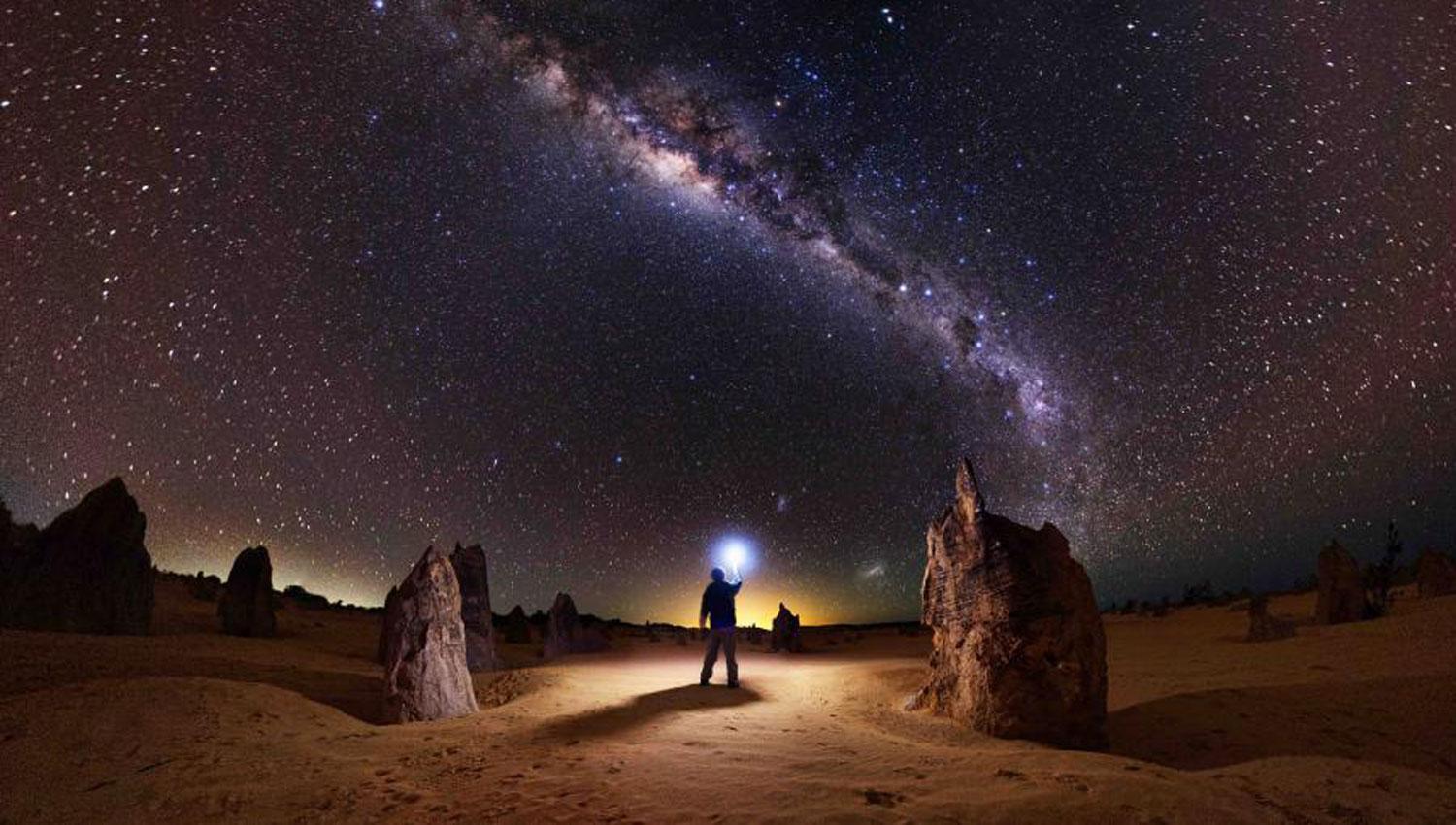 Astronomical viewpoints
The viewpoints are distributed in natural landscapes throughout the province. They are suitable spaces to contemplate the night sky and enjoy nature.
The San Juan nights are ideal for stargazing since each of these sites has low light pollution and is easily accessible. They are ideal places for observation with the naked eye, with binoculars and telescopes or for the practice of astrophotography.
Astronomical observatories
You are here: I do not miss it Astrotourism Astronomical observers
24
Carlos U. Cesco height station
Location
Calingasta
How to get?
To get there from the City of San Juan, you have to travel about 250 km along fully paved roads in good condition, except for the last 20 km, which are consolidated roads.
Schedules
Daytime visits every day of the year from 10 a.m. to 12 p.m. and from 4:00 p.m. to 6:00 p.m.
The night visits begin when the sun hides behind the Cordillera, for this reason the schedule is varied according to the time of year.
Tourists who want to stay after the night visit with full board or half board must make reservations for the facilities in advance.
There is also the possibility of previously agreed night visits.
Contact
Telephones of the central headquarters of the Observatory in San Juan: +54 264 423 1467 | Tel/Fax: +54 264 423 8494. Office hours from 8 a.m. to 1 p.m., Monday through Friday.
Telephone of the Carlos U. Cesco station located in Barreal, department of Calingasta: 02648-441087.
El Leoncito Astronomical Complex

Location
El Leoncito National Park, Barreal Calingasta
How to get?
The access road is through National Route No. 149, 245 km from San Juan Capital, 210 km from the city of Mendoza, 35 km from Barreal and 100 km from Uspallata.
daytime visits
SCHEDULE
Daytime visits can be made by going directly to our facilities on the mountain, during the hours of: 10:00 a.m. to 12:00 p.m. and 2:30 p.m. to 5:00 p.m.
The guided tours last approximately 30 to 40 minutes and in them you can see some of the Observatory's facilities, the Jorge Sahade telescope, and receive an explanatory talk.
night visits
Through a prior reservation, the Astronomical Complex receives night visitors in its mountain facilities. In addition to astronomical observation through a telescope, optional dinner and/or bed and breakfast services are offered.
Felix Aguilar Observatory and Reinaldo Carestia Astronomical Museum

Location
Chimbas
How to get?
Av. Benavídez 8175 –West-, Chimbas.
Hours / visits:
Visits on Wednesday and Friday.
Hours: 9 a.m. to 11 a.m. $50
Book an appointment at: +54 264 423 1467 /+54 264 423 8494
Reinaldo Carestia Astronomical Museum
Schedules
Monday to Friday between 8 and 12 hours. On Wednesday and Friday during the guided tour of the Observatory.