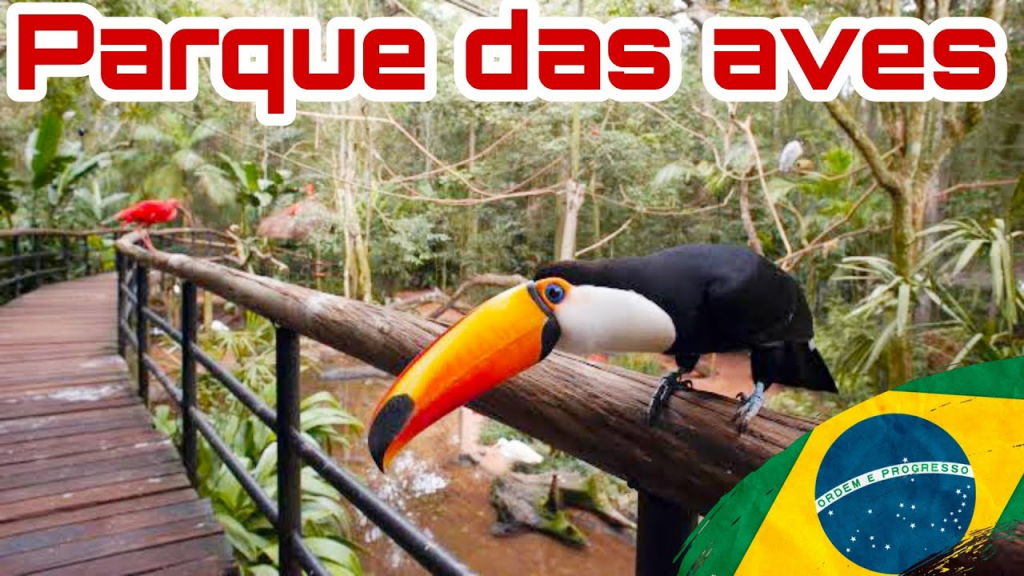 Are you ready to discover the largest bird park in Latin America? Just meters from the Iguazú National Park on the Brazilian side, you will find this incredible tourist spot called "Parque Das Aves" And in our Travel Agency 01Argentina we are going to tell you everything you should know before visiting it!
You can look our 5 days Tour from Buenos Aires to Iguazu Falls, click the link.
The Parque das Aves is a recovery and conservation center, where you will be able to have direct contact with around 1,500 birds (of 150 different species). The facilities are developed along 16 hectares of the Atlantic Forest, restored to contain the animals and so that you can live an unforgettable adventure.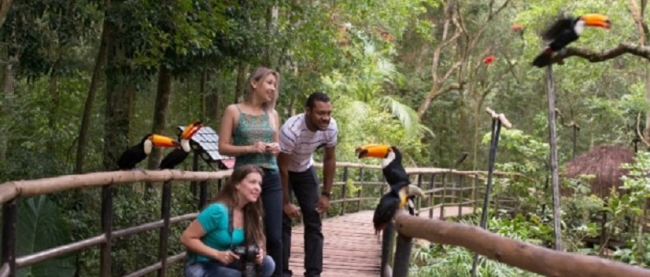 One of the attractions to visit inside the park is the famous representation of the "Tree of Life", a legendary tree from Norse mythology that symbolizes the importance of preserving our nature. On the other hand, we recommend you to see the imposing Refuge of the Harpies. Did you know that it is the largest nursery in the world for reproduction of harpies on display? You will be able to get to know this powerful and strong species of bird in depth.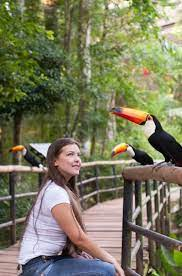 In Parque Das Aves you can live the unique experience of looking into the eyes of a Toucan. These birds are tropical and are characterized by having a huge brightly colored beak, in which they have very small but sharp teeth. Did you know that toucans, in addition to having a huge beak, have a tongue that can reach up to 14 cm long?
From the sympathy of the Toucan, you will go non-stop to the Cassowary sector: a solitary bird, known as the "most dangerous bird in the world", which if provoked can become a very aggressive animal. And as if that were not enough, within the tour you will find the aviary of Macaws and parrots, where you will be surrounded by these birds of infinite colors… They will constantly fly above your head! This same feeling can be experienced in the "Kingdom of the Butterflies", a nursery that will allow you to interact with many species of hummingbirds and butterflies. It will be a magical moment that you will remember forever!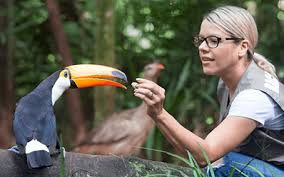 Parque Das Aves opens every day from 8:30 a.m. to 5:00 p.m. and it is recommended to wear comfortable clothes since it is a tour of approximately 2 hours. If you have any questions about the behavior of the animals along the way, the rangers of the place will be able to answer them without hesitation.
On the property, all paths are signposted and have special access for visitors using wheelchairs. Along the route you will find various resting places, toilets and a restaurant with a view of the artificial lake, occupied by more than 40 flamingos. In no time you will lose contact with nature!
Want to know others Iguzau Falls Tours? Travel with an official Argentina Travel Agency.
Before you leave, you can take a souvenir photo with a macaw that will climb on your arm and pose for the camera. Amazing, right?