Perito Moreno Glacier, Mini Trekking and Estancia Cristina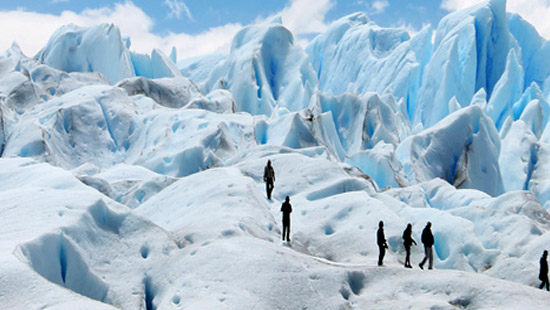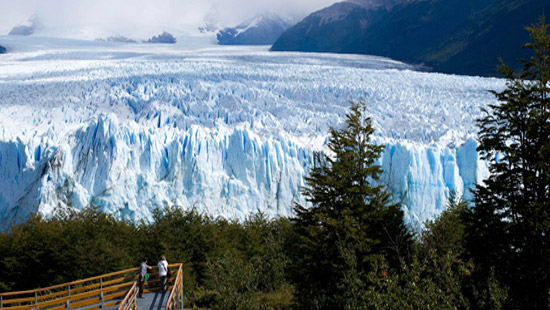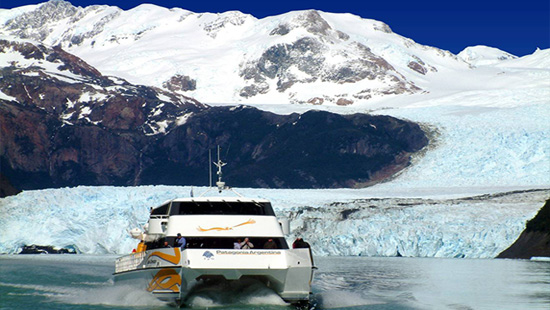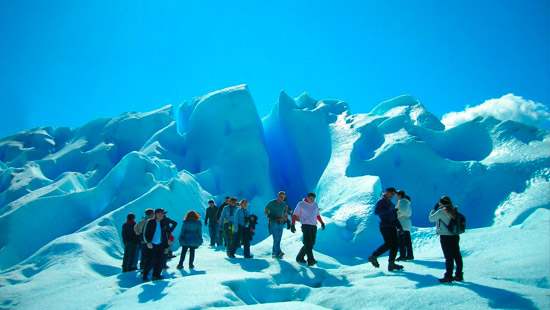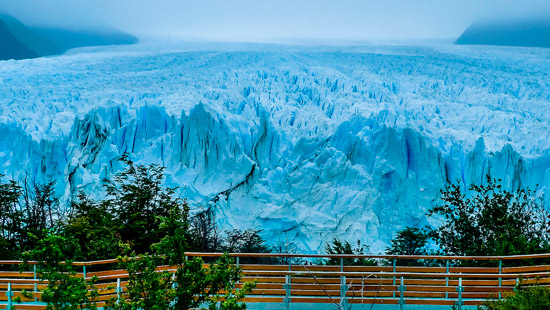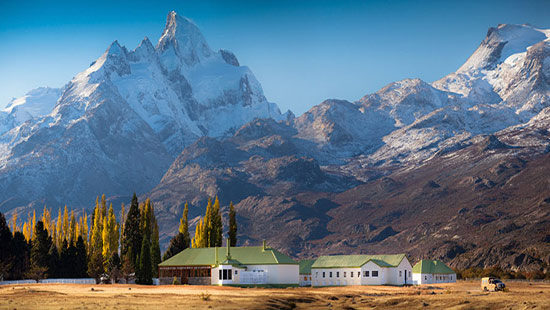 1st Day in El Calafate:
You will begin your tour to El Calafate taking off from Bs As airport in the morning. Once you land in El Calafate Airport a tourist guide from 01argentina will be waiting for you with a sign with your last name to transfer you to your Hotel in El Calafate, where you can check in and enjoy free time in the afternoon.
2nd Day in El Calafate:
Breakfast in the Hotel and departure for the full day tour entitled "Perito Moreno glacier and Mini Trekking." The mini trekking runs from beginning of August up to first days of June. In other words it doesn't run from June to early August.

The excursion begins in the embarking pier located in "Bajo de las Sombras" port, about 6 km before the glacier Balconies- where you'll embark for a 20 minutes boat trip across the Rico Arm, enjoying breathtaking views of the Perito Moreno glacier's front wall.

You'll disembark on the opposite shore, where specialized bilingual mountain guides welcome you and lead you to a small shelter. After checking the last details, groups of not more than 20, follow their guides along the lake's shore towards the edge of the glacier. Once on the ice the guides put each participant a pair of crampons on, and explain how to use them. (A special type of shoes that help you to walk on the ice)

The two hours circuit that follows introduces you to the fascinating landscape of the glaciers: streams, small lagoons, gullies, cravasses and plenty of ice formations of the most incredible blues. The trekking is moderate. The ice surface over which you walk is irregular, but firm and safe. You will receive explanations about flora, fauna and general glaciology of the region and also about the particular phenomenon that happens in the Perito Moreno Glacier and eventually produces its rupture. After the walk, a stroll through the forest brings you back to the shelter. There are some experiences that leave marks in our lives, and watching the Perito Moreno is definitely one of them. In the evenining we will drop you off in your Hotel.
3rd Day in El Calafate:
Breakfast in the Hotel. Afterwards, we will pick you up to take you on the full day tour entitled "Estancia Cristina" where you will have included the "Classic tour" visiting Upsala Glacier + Estancia Cristina + Museum + historic visit and tour. 
This excursion will include you: Boarding and departure at port Punta Bandera early in the morning in a modern and comfortable boat. You will be sailing among icebergs and stunning scenery overlooking the western front of the Upsala glacier and then through Cristina Canal to the point of disembark at this typical Patagonian Estancia (ranch) which stands out for beauty and isolation and was founded in 1914. Arrival Estancia Cristina in order to enjoy a Guided walk up to Caterina River and the Chapel and a general tour around the ranch. Return to the boat in the later afternoon in order to get back to Calafate Town in the evening.  After this awesome trip you will never be able to forget El Calafate and the Patagonia region. Fortunately, your films and photos will always remind you that it wasn't a dream.
4th Day in El Calafate:
Breakfast and at scheduled time transfer to the airport to teturn to Buenos Aires by plane. 

End of the Perito Moreno glacier, Mini Trekking and Estancia Cristina tour.
The tour to El Calafate includes:

Flights Buenos Aires – El Calafate – Buenos Aires.
Transfers in – out Airport- Hotel in El Calafate town.
Full day tour Perito Moreno Glaciar with "Mini Trekking" included.
Full day tour "Estancia Cristina" Tour Classic including: Upsala Glacier, Estancia Christina, Museum, Historic Visit and walks.
3 Hotel nights in a Hotel in El Calafate.
English speaking tourist guide.
Taxes.
The tour to El Calafate doesn't include:

Entrance fee to Nacional Parks.
This trip can be tailor-made for a time to suit you and can be adapted to suit your interests, budget and requirements as necessary