Patagonia is an unforgettable destination and a must see for anyone wishing to visit Argentina. In this region there are a lot of tourist attractions and walks with views that will take your breath away. It is difficult to make such a short list to describe such a vast and naturally beautiful place. But, we made the effort and here. Some of the most visited places in Argentine Patagonia.
Perito Moreno Glacier, Los Glaciares National Park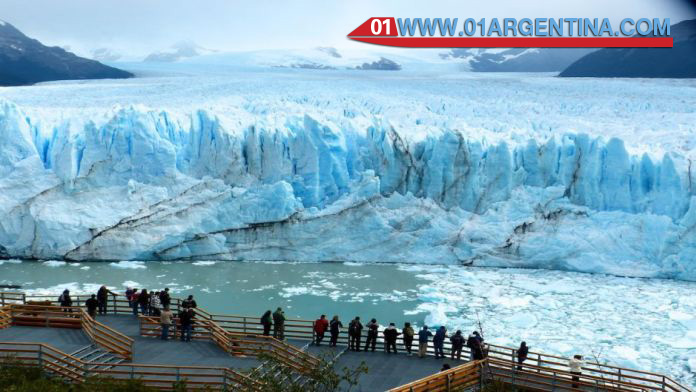 Los Glaciares National Park was declared a World Heritage Site by UNESCO in 1981 and is part of the Southern Patagonian Ice Field. Los Glaciares is a popular tourist destination in Argentina and the biggest attraction of this beautiful place is the Perito Moreno Glacier. It is a gigantic mass of ice that an amazing 60 meters high makes this the third largest freshwater reserve in the world.
Every year travelers from all over come to admire and hear the glacial ruptures as well as see how the different shades of blue and white vary as daylight changes.
Ushuaia, Tierra del Fuego

Ushuaia is located in Tierra del Fuego province. This city is famous for being the southernmost on the planet. Ushuaia is usually the last port of call for people on their trip to Patagonia, there are many adventurers who enter these lands to discover the secrets of this remote corner of the world. Ushuaia has very attractive features typical of the region where it is located, it is remote, charming and inimitable. In short, a true postcard at the end of the world.
Whale Watching in Puerto Madryn

The Southern Right Whale is one of the most impressive species that can be seen in Argentina. The ideal place to witness that show is from the Patagonian city of Puerto Madryn. The waters of the Golfo Nuevo bay provide the perfect environment for these incredible mammals to reproduce between June and December. Therefore, that is the best time to visit this place. Whale watching tours depart from the city and last approximately an hour and a half. That is an unforgettable experience that you will undoubtedly enjoy.
Estancia Nibepo Aike

Enjoy a wonderful horse ride through a vast Patagonian landscape. Estancia Nibepo Aike is located within the Los Glaciares National Park on the shores of Lake Argentino. This place is the dream of any cowboy, it was founded by a Croatian immigrant in the 1920s. The establishment is still part of the family and visitors can participate in a day of country activities (or equestrian) to follow the old cattle routes through the unique landscapes.
Trekking in autumn

Due to its location, the stations in Patagonia are reversed. This region is also an excellent destination and very visited during the fall. Thanks to its amazing mountain ranges, steppes and grasslands, it is one of the most visited places in Argentina between April and June. That is time where the landscape is transformed to make the natural transition between the seasons. This is how a number of colors such as red, yellow and green flows over the landscape, along with the unpredictable weather. Trekking is one of the best activities to do in Patagonia in autumn.
Penguin Sighting in Punta Tombo
The penguins are one of the friendliest inhabitants of Argentina. The best place to see them is on the peninsula of Punta Tombo. This space is home to the largest population of Magellan penguins in South America. It is estimated that approximately one and a half million of them reproduce there every year. The penguins travel from Brazil in September, remain in Argentina until April and do not panic if tourists walk among them. But, for nothing you should try to touch them, they are still wild animals.
Bariloche

Bariloche is located in the impressive Lake District in Argentine Patagonia. It is a city famous for its chocolate, skiing and, of course, the lakes. Bariloche is a must see if you travel to Patagonia. You can rent a vehicle and explore the region at your own pace, stopping to see the beautiful glacial lakes that abound. Bariloche is a paradise for outdoor walks, so be prepared to witness some of the most spectacular views in the world. You can also go hiking or trekking on the many trails that are in the area.
El Chaltén

El Chaltén is one of the best tourist destinations in Patagonia. This town has enough to please all travelers tastes. You can take simple walks during the day, longer and more complex walks, try delicious food and drinks or have fun in this natural and impressive location. Stay there for a few days and discover the many trails, waterfalls, forests and lakes that El Chaltén has to offer. You won't be disappointed for anything in the world.
El Bolsón

El Bolsón is a picturesque mountain town located 120 km south of Bariloche. Its local economy thrives thanks to tourism, but also with locally produced food such as handicrafts. El Bolsón is the perfect getaway for those looking to flee the city and let out that inner hippy we all need for a while. A trip to this town will show you a different Patagonian lifestyle.
Bustamante Bay

As far as beaches are concerned, Argentina does not compete with its neighbor Brazil. However, the coastal offer of Bahía Bustamante is excellent. This town is also known for being a town dedicated to the collection of seaweed and mussels. Explore this idyllic sanctuary of marine life by bicycle or on horseback to enjoy an authentic Patagonian experience.
Esquel

Esquel is a city that is located in the Province of Chubut. This is an area that stands out as one of the most tourist places in the region. Its main tourist attraction during the summer is Los Alerces National Park, where there is an extensive vegetation that gives life to its deep forests. But, if you visit Esquel during the winter you can not miss the La Hoya ski center, there you will find about 24 tracks for skiing and snowboarding, suitable for beginners and experienced.
The must-see in Esquel is the famous Old Patagonian Express train, better known as La Trochita. This train was built in 1922 and toured much of the Argentine Patagonia in the 40s. Today, tourist trips are made from Esquel to Nahuel Pan.
Calafate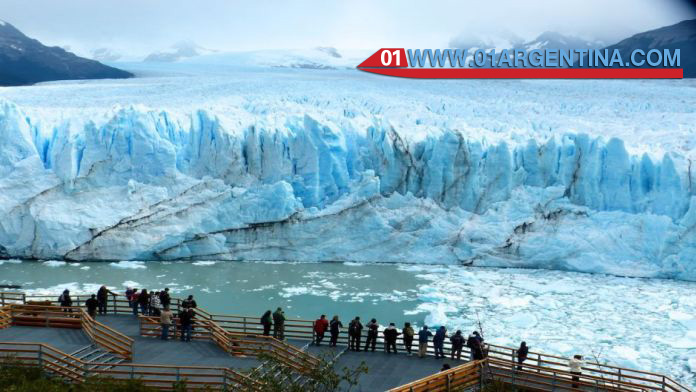 Calafate, located in the province of Santa Cruz, is one of the most visited places in Argentine Patagonia. It can be said that this town is the gateway to the popular Los Glaciares National Park, where, as stated above, is the famous Perito Moreno Glacier. In the same park, you can also visit Upsala Glacier and Fitz Roy Hill.
The accommodation in Calafate is quite varied, there is something for all tastes and budgets. But, in high season you must secure a place in advance, otherwise, you may have a bad time. This is a very popular destination among travelers heading to the Argentine Patagonia. In Calafate you will also find different travel agencies that will offer you the best excursions in Patagonia.
Traful Villa

It is a small tourist village located south of the Province of Neuquén, specifically within the Nahuel Huapi National Park. This park is famous because there is a forest submerged in a lake. Villa Traful is an ideal place to rest and disconnect from the world. The activities that can be done in this area are hiking through beautiful forests, sport fishing, diving, among other outdoor sports.
Villa La Angostura

Villa La Angostura is a small town south of the Province of Neuquén. It is an ideal for sports either in winter or summer. If you travel in winter the offer of skiing, snowboarding and climbing is wide. If you go in summer, you can practice many water sports in the beautiful lakes and rivers that are nearby. Among the main tourist attractions of Villa la Angostura are Los Arrayanes National Park and Calafate Lagoon.
San martin de los andes

San Martín de los Andes is one of the most prominent tourist destination in the Province of Neuquén. Among its main attractions are the Lanín National Park (where the famous Lanín Volcano is) and the beautiful Huechulafquen and Lácar lakes. During the summer season people come to this city to practice different adventure sports such as trekking, kayaking, climbing, mountain biking, rafting and boating. San Martín de los Andes provides the best spaces to do any of these activities, and more.
Near the city there is also Cerro Chapelco, where the most important ski and snowboard center in the area is. At the top you will witness a splendid panoramic view of the Lanín National Park, the volcano and the city.