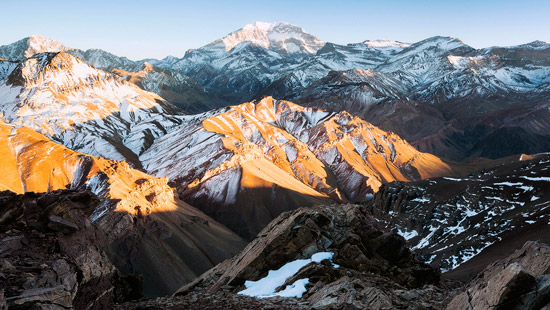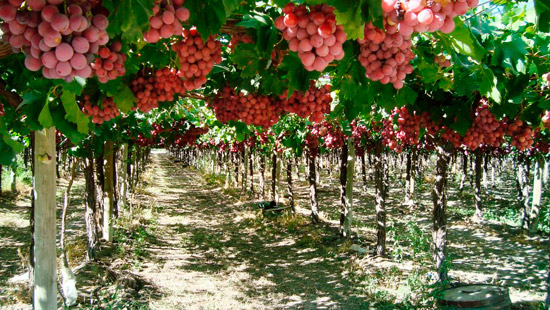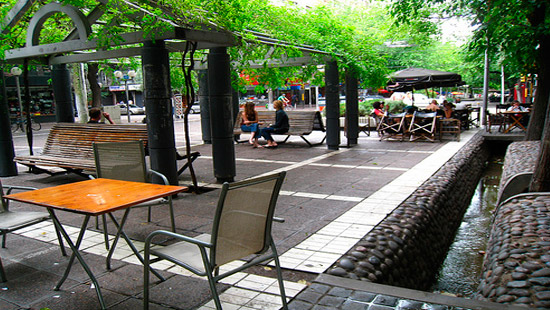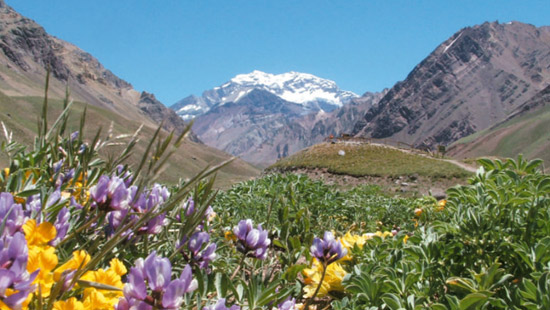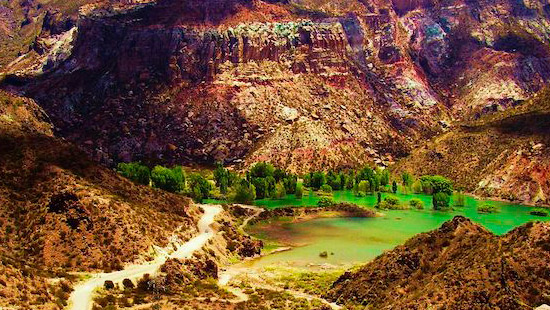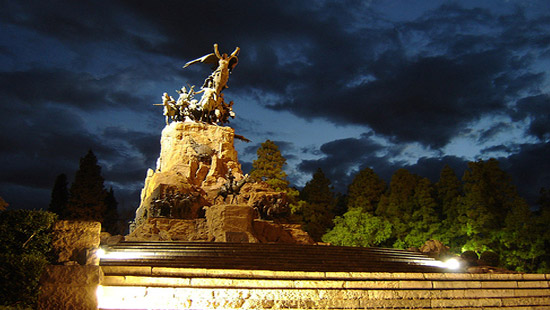 1st Day departure by Bus from Bs As bus terminal:
The tour to Mendoza begins by departing in the evening from Buenos Aires in a fully equipped "super-cama" bus with bathroom, heating and air conditioning. The seat reclines 180 degrees, making for a surprisingly comfortable night's sleep! Dinner and the breakfast are served on board.
2nd Day in Mendoza:
You'll arrive in Mendoza around 8 AM after a 13-hour journey. As soon as you arrive in Mendoza, a tour guide from 01argentina will be waiting for you with a sign with your last name and will take you to your hotel where you can rest.
A few hours later, we'll pick you up at your hotel for a city tour of Mendoza. You'll discover a modern city, clean and with tree-lined streets and wide sidewalks. You'll also learn about the history and culture of the four-century-old-city of Mendoza.
The city tour of Mendoza includes a visit to the Foundational Area (Pedro del Castillo Square), the Aquarium, 'La Alameda' (a pedestrian road ), the 'Serpentario' (a snakes exhibition), the Plaza Independencia, and the 'Civic' neighborhood which leads to San Martin Park, one of the most important and impressive green urban areas of Mendoza.
At this park, you'll see the 'Cerro de la Gloria,' a monument built in honor of the revolutionary army. After that, you'll visit the Frank Romero Day Amphitheatre, where the traditional Harvest Festival is held every year.
3rd Day in Mendoza:
After having breakfast at your hotel you will take the "High Mountain" full-day tour. Starting from your hotel, we'll drive along the scenic highway Route 7, passing by an incredible landscape: you'll see the mythical mountains that raise their peaks to the stars and the Mendoza River. We'll reach the border with Chile.

First, you'll visit Potrerillos (a small mountain town). Afterwards, you'll continue on towards several other small mountain villages like Uspallata, Polvaredas, Punta de Vacas, Penitentes, and finally you'll reach 'Puente del Inca', a place filled with natural but strange formations due to thermal waters. Later, we'll see the Aconcagua Mountain, which is the highest mountain peak in the Americas. Finally, between the town 'Las Cuevas' and the international tunnel that connects Argentina to Chile, there is a road that, depending on weather conditions allows people to go up to the monument 'Cristo Redentor', situated at 4.200mts of altitude; this monument represents the friendship between Chileans and Argentines.
4th Day in Mendoza:
After breakfast at your hotel, you'll take a half-day tour to visit the wineries and vineyards of Mendoza. This tour includes a visit to two wineries where expert enologists will explain the elaboration process of the wines and will invite you to taste several Malbec and Cabernet Sauvignon wines. During this tour you'll also be able to see how the province's desert landscape has been transformed into an important oasis and agricultural area, due to different irrigation techniques that have been applied for hundreds of years. You'll definitely see that Mendoza is the country's most important center of wine production! At the end of the tour, you'll visit the Carrodilla Church in order to admire the historical "Lady of the Vineyards," a figure that is the center of numerous myths and legends. After the half-day tour, you'll return to your hotel.
5th Day in Mendoza:
After breakfast at the hotel you'll be taken to the Mendoza bus terminal. You'll return to Buenos Aires in a fully equipped "super-cama" bus with bathroom, heating, and air conditioning. The seat reclines 180 degrees for comfortable sleeping. Dinner and the breakfast will be provided on board. You'll arrive in Bs As the following day after a 13-hour trip. End of our service.
Mendoza tour includes:

Bus tickets: Buenos Aires - Mendoza - Buenos Aires
Travel: Bus terminal- Hotel (in Mendoza).
Wineries (with tasting).
City tour
High Mountains Tour (this does not include lunch).
Breakfast at hotel in Mendoza city.
3 hotel nights in Mendoza (you will spend an additional two nights on the bus).
English-speaking tour guide.
Taxes.
Quality in Services.



This trip can be tailor-made for a time to suit you and can be adapted to suit your interests, budget and requirements as necessary.