The land's geographic diversity is reflected in the people, too: Witness the contrast between the capital's largely immigrant population and the indigenous people of the Northwest. For me, Argentina's cultural distinctions and geographic diversity make this South America's most fascinating travel destination.

Many people who spend at least a week in Argentina choose between traveling to Iguazú Falls and the Northwest. To see the spectacular falls of Iguazú from both the Argentine and Brazil sides, you need at leas 2 full days. A visit to the geographically stunning Northwest, where Argentina's history began and traces of Incan influence still appear, requires 3 or more days.
2-Entry Requeriments

Citizens of the United States, Canada, The United Kingdom, Australia, New Zealand, and South Africa require a passport to enter the country. No visa is required for citizen of these countries for tourist stays of up to 90 days.

Reciprocity fee for Admission to enter Argentina:
We recall that, according to Decree No. 1654/2008 as from Monday 28 December 2009 entered into force on charge of "Reciprocity Fee for Application for Admission to the Country Argentina" To enter Argentina, either for tourism or business, the citizens of the United States, Canada and Australia and also any countries that Argentine citizens require payment of an application fee and / or processing of consular visa for entry into their territory will have to pay this Reciprocity fee. This payment will be initially charged only in the Ezeiza International Airport "Ministro Pistarini" and shall be collected by Aeropuertos Argentina 2000 in the areas of arrival, prior to immigration controls, using exclusive access channels for foreign countries mentioned above.
For more information's concerning longer stays, employments, or other types of visas, contact the embassies or consulates in your home country.
3-Money
Cash & currency: The official currency is the PESO, made up of 100 CENTAVOS.
Money is denominated in notes of 2, 5, 10, 20, 50 and 100 pesos and coins of 1 peso, 50, 25, 10 and 5 centavos.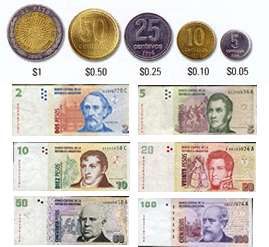 Exchanging Money: U.S. dollars are widely accepted in Buenos Aires and can be used to pay taxis, hotels, restaurant, and stores. (In fact, many ATMs in Buenos Aires dispense U.S. dollars as well as pesos.) Keep some pesos on hand, however, because you might run into spots where you'll need them. You'll find that U.S. dollars are less useful in rural areas (and places to exchange money less common), so plan ahead.
You can convert your currency in hotels, casas de cambio (money - exchange houses), some banks, and at the Buenos Aires airport.
It is difficult to change traveler's checks outside the capital. Therefore, I recommend that carry sufficient pesos (or purchase traveler's checks in pesos) when you venture into small-town Argentina.

Credit Cards: If you choose to use plastic instead of cash, Visa, American Express, Master Card, and Diners Club are commonly accepted. However, bargain hunters take note: Some establishments- especially smaller businesses- will give you a better price if you pay cash.

Credit cards are accepted at most hotels and restaurants, except for the very cheapest ones.
But note that you cannot use credit cards in many taxis or at most attractions (museums, trams and so on).
4- When to Go
The seasons in Argentina are the reverse of those in the Northern Hemisphere.
Buenos Aires is ideal in fall (March-May) and spring (September-November), when temperatures are mild.
The beaches and resort towns are packed with vacationing Argentines in summer (December-March), while Buenos Aires becomes somewhat deserted (you decide if that's a plus or a minus – hotel prices usually fall here in summer).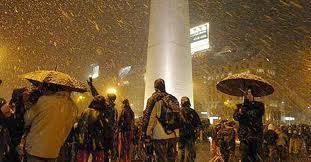 Plan a trip to Patagonia and the southern Andes in summer when days are longer and warmer.
Winter (June-August) is the best time to visit Iguazú and the Northwest, when the rains and heat have subsided; but spring (August-October) is also pleasant, as temperatures are mild ant the crowds have cleared out.

Climate: Except for a small tropical area in northern Argentina, the country lies in the temperate zone, characterized by cool, dry weather in the south, and warmer, humid air in the center. Accordingly, January and February are quiet hot-often in the high 90s to more than 100° F ( 35°C-40°C) –while winter ( approximated July-October).
5- Health & Insurance
Health: Argentina requires no vaccinations to enter the country, except for passengers coming from countries where cholera and yellow fever are endemic. Some people who have allergies can be affected by the pollution in the city and high level of pollen during spring. Because motor vehicle crashes are a leading cause of injury among travelers, walk and drive defensively. Avoid nighttime travel if possible and always use a seat belt.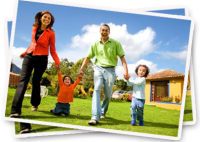 Most visitors find that Argentine food and water is generally easy on the stomach.
Water and ice are considered safe to drink in Buenos Aires. Be careful with street food, especially in dodgy neighborhoods of Buenos Aires and cities outside the capital
Altitude Sickness: If you visit the Andes Mountains, beware of altitude sickness. Altitude sickness, known as soroche or puna, is a temporary yet often debilitating affliction that affects about a quarter of travelers to the northern Altiplano, or the Andes at 2,427 m ( 7,872 ft) and up.
Nauseas, fatigue, headaches, shortness or breath, and sleeplessness are the symptoms, which can last from 2 to 5 days. If you feel as though you've been affected, drink plenty of water, take aspirin or ibuprofen, and avoid alcohol and sleeping pills. To prevent altitude sickness, acclimatize your body by ascending gradually to allow time for your body to adjust to the high altitude.

Austral Sun: The shrinking ozone layer in southern South America has caused an onset of health problems among the citizens who live there, including increased incidents of skin cancer and cataracts. If you are planning to travel to Patagonia, keep in mind that on "red alert" days (typically September- November), it is a possible to burn in 10 minutes. If you plan to be outdoors, you'll need to protect yourself with strong sunblock, a long-sleeved shirt, a wide-brimmed hat, and sunglasses.

What to do if you get sick away from home: The medical facilities and personnel in Buenos Aires and the other urban areas in Argentina are very professional and comparable to United States standards. Argentina has a system of socialized medicine, where basic services are free. Private clinics are inexpensive by Western standards. If you worry about getting sick away from home, you may want to consider medical travel insurances. In most cases, however, your existing health plan will provide all the converge you need. Be sure to carry your identification card in your wallet.